The Strong Programme Private training camp
@ Ultimate Performance - Marbella. 24-26 May 2019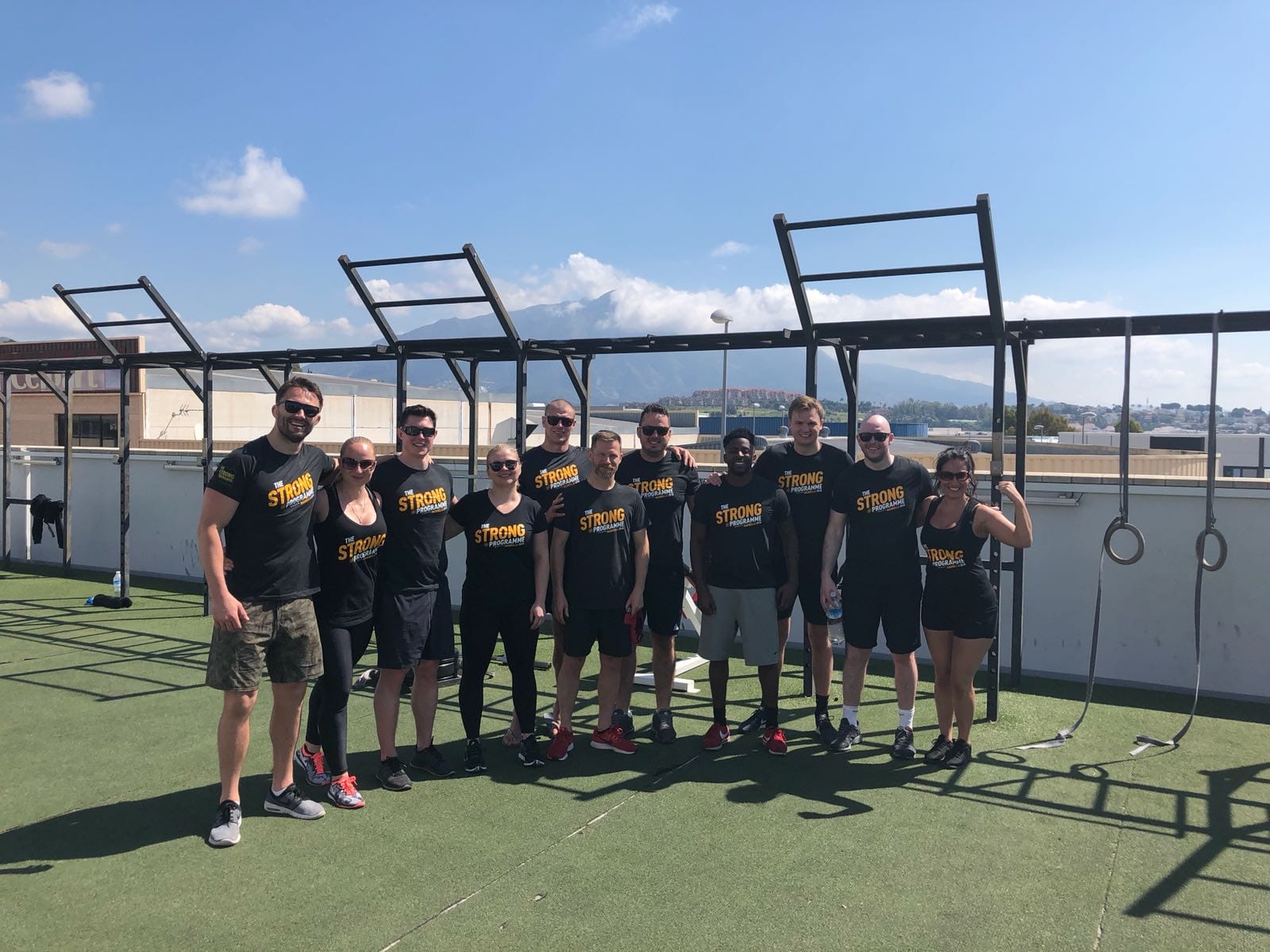 The Strong Programme Private Training Camp @ Ultimate Performance, Marbella is happening!
Running 24th - 26th May 2019 it's an amazing opportunity for you to train at one of the best gyms in the world where you will receive world class training in a beautiful location alongside our team of coaches and fellow STRONG members!
This is open to everyone so if you wish to book with a partner, friend, colleague etc then please do!
Last year's attendees can vouch for what an amazing weekend was had by all. An even mix of training, chill-time and socialising at some of Marbs' hottest hotspots is what you can expect from what promises to be another EPIC weekend!!
These places will sell out fast so please register your interest ASAP and payment information will be forwarded to you, should you be the winner of our current referral competition which ends January 31st, you will secure a free place on the camp and any monies paid will be refunded
Paloma Blanca Hotel
15-20 mins walk from UP or a 3-5 mins drive. This is a lovely little hotel where we stayed last year.
Adults only, a minutes walk from the beach in San Pedro, free parking, ideal for easy access to the gym and owned by one of UP's clients Sophia.
A standard twin room for 2 adults with breakfast is currently under 100 euros per night and they have a good amount of availability and a pool!!
SIERRA PARK CLUB
A self catering option for apartment style stay. Again nice facilities, there is a pool and a restaurant/bar. You have options of two and three bedroom apartments. This one is a 5-10 min drive but a 45min walk.
Westin La Quinta hotel
Finally there's the more luxurious option of The Westin La Quinta hotel. Great facilities, multiple pools and restaurants 5* facilities and service. This one is a 20min walk from the gym, less than 5min drive.